Stop telling women to work longer – it's not the answer!
The gender pension gap is real!
17% in just one year – that's the amount the gender pensions gap in the UK widened in 2020. Of course, these stats made headlines.
And of course, COVID had its part to play, but this issue is not new. This shocking disparity is ingrained – historically.
Women here now need to work 54.5 years to save as much money as men can in just 40 years of employment – that's what the data from the Centre for Economics and Business Research and equity release lender More2life found. Fourteen and a half years – that's less of a divide – more of a chasm.
Of course, financial analysts were quick to offer solutions…
Helen Morrissey, senior pensions and retirement analyst at Hargreaves Lansdown suggested there were things women could do to "plug the gap," such as continuing to contribute to their pension after the age of 55.  Helen said this solution would give women's retirement planning "a real boost."
Meanwhile The Guardian newspaper showcased women who were pro-actively working to shore up their pension pots by delaying taking their state pension, maximising their company pensions and managing their personal pensions by investing in shares and funds.
Solutions, yes.  The answer to the problem?  No. Absolutely not.
You see whenever this issue is raised, the solutions offered are all financial. No one looks at the bigger picture and this maddens me to my core.
For me, it's downright irresponsible to suggest women need to save more – and for longer, especially when (on average) they contribute more of their monthly income to their pension pot than men.
Saving more is futile.  It's too late. But if money isn't the answer, then what is?
Purpose, Passion and Prosperity
Now you may think I'm mad – completely crazy even, but the 3 P's are the secret to retirement success for both women and men.
Living a life of purpose and passion brings its own financial reward, making whatever savings and pensions you have much less of a concern.
Let's face it, given the increase in life expectancy both in the UK and US many of us will outlive our savings – and what will we do then? Rely on the state?  On our children? Become a burden?
Planning for that possibility means we can avoid it – and live a better, fuller and more purposeful life in our latter years. 
The 3P's in Practice
If you think what I'm saying sounds good in theory but have no idea about putting it into practice – listen up…
I know it sounds like a dream, but it's not and I should know. I'm talking from experience.  Both mine and the thousands of retirees and pre-retirees who have given me an insight into their lives.
I was forced to retire due to ill health. I had money, family and friends.  I could do whatever I damn well liked with my time, but I was bored, frustrated and completely and utterly unfulfilled.  My days were jam packed with things to do – but was I content?  Hell no.
That's why as soon as I possibly could, I 'unretired' myself and set to work figuring out what I was going to do with the next 30 years of my life.
I took time to plan.  I started a new business, which didn't earn me much at first, but soon became much more than a hobby. Once I had something to get me out of bed in the morning, something that made my heart sing, I was happy, healthy and had an income. My pension became less of a lifeline and the rest, as they say, is history.
It wasn't easy, but it was so worth it. And I'm by no means the only one who thinks so…
The 3P's Put Women on Top
When it comes to retirement funds women have always lost out and that's not going to change any time soon, but the 3P method puts women on top.
Women retirees usually have less money and more balls to juggle, but they're adaptable and they know that a successful retirement is about so much more than money.  It's about pride, purpose and self-worth. It's about figuring out what fills you with joy and doing it day, after day, after day.
When I talk to women about this, they get it.  And what's more, they're much more willing than men to put the 3P's into practice.
And when they do, pensions and savings are no longer a focus of fear, shame and negativity.   Quite the opposite in fact.  They're something to be celebrated, along with every day they're living a life they always dreamed of.
Latest posts by George Jerjian
(see all)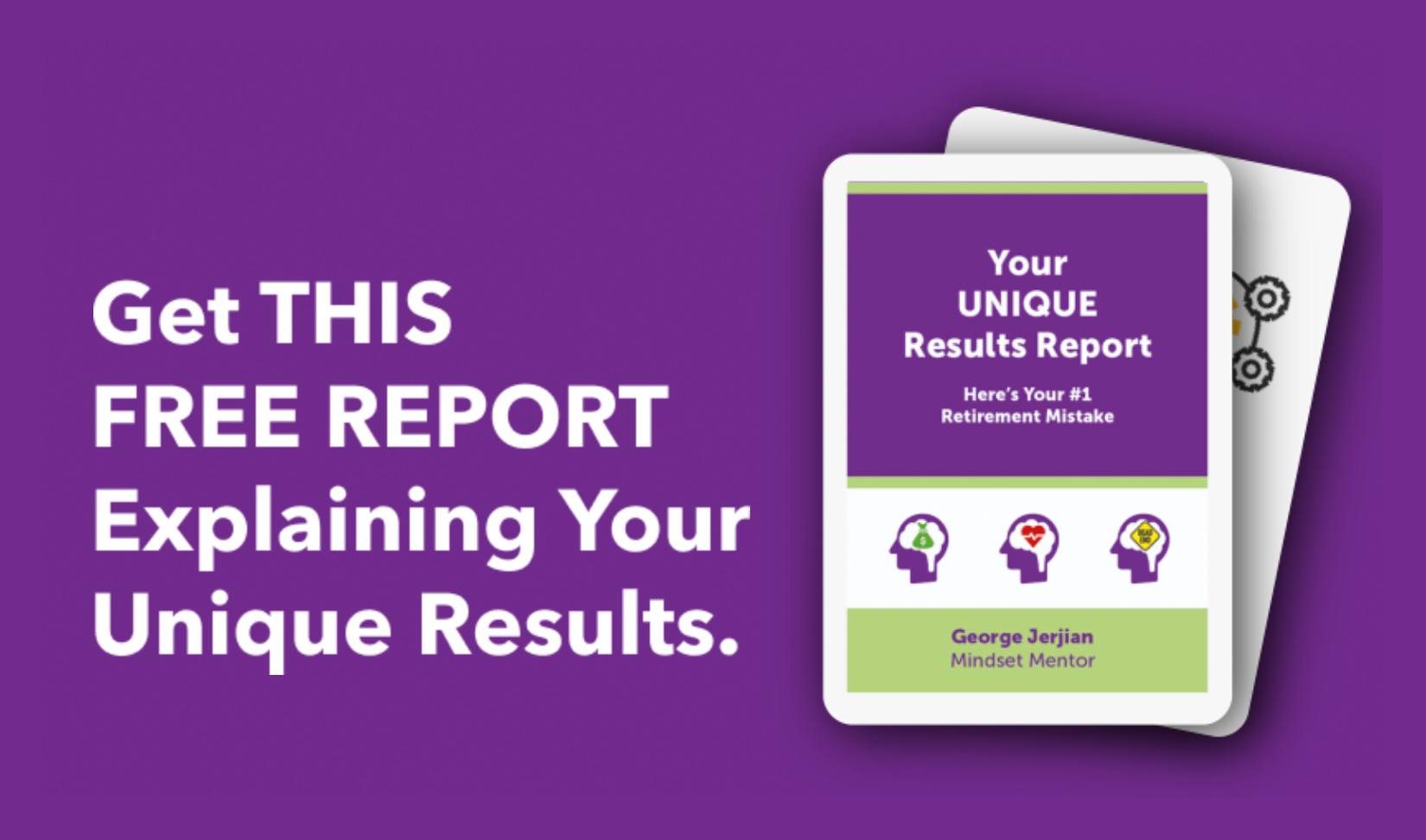 What Retirement Mistakes Could You Be Making?
Take my FREE 60-second quiz to find out what #1 retirement mistake you're making


My new online course Dare to Discover Your Purpose is an innovative new online program designed to help you change the way you feel about this important but often misunderstood life stage.

[searchandfilter id="49" show="results"]