Publishing a book doesn't have to be a fantasy…
I love stories. Always have. Although I didn't like reading much at school. That was because it was forced on me and I've never been one to conform!
I never imagined I'd become an author, let alone of 10 books, but the experience has been life changing. You see, for me, my books have made me immortal. I know that sounds pompous, but bear with me…
My books capture my thoughts and leave something behind that's about more than me.   A book makes you a star in the constellation – no matter how small that star may be.
A vanity project?
I know that many of you, reading this, will think that writing books is a vanity project, especially after what I've just said.   It is, but it's much more than that.
When I write, I become obsessed.  Literally.  I live and breathe that book. I find everything I can on the subject and begin a painstaking journey of discovery about that subject – and, of course, myself.
When I write, I'm transformed.
Do you have a book in you?
I believe everyone has a book in them. Of course, they do. Everyone from the janitor to the CEO of a company has a story to tell and often, the one the janitor regales is far more interesting than the CEO's.
The problem is that not everyone has the belief or the capacity to commit their story to paper. And that's a shame.
Just last week one of my clients shared with me her life's ambition; to write a book. She knew her subject matter – always had.  And even what the cover would look like.  But she was short of time and self-belief.
We talked, and now she's gone away to start her manuscript.  The first step to making her lifelong ambition a reality.
Not my life story
My journey was different.  I didn't start writing about something personal.
My first book was about financial services as I was working in that industry at the time. I hung the seven financial services products on Shakespeare's poem The Seven Ages of Man from As You Like It. Life insurance in infancy, mortgages in middle age… and so on. I gave all my clients a free copy. This experience wasn't the best, as essentially, I wasn't writing this book for me, but it was a start. And I was hooked.
The Truth Will Set Us Free – Armenians and Turks Reconciled was different. I promised my grandmother I'd write her story and 25 years later I did.  This book was personal and poignant.
As was Spirit of Gratitude. I had to dig really deep for this one, as it was about my own journey and how I coped with being told, aged just 52, that I had six months to live. The diagnosis was wrong, but the impact that moment had on my life was apocalyptic.
I dare you!
My latest book, DARE to Discover Your Purpose, (published Jan 2022) is different again. It's the culmination of my life's work.  Journalist, author, financial advisor, mentor…
It's about my journey of discovery after my diagnosis and recovery.
During that time, I found that 'retirement' most definitely was NOT for me. And that so many other boomers feel the same. This book is there to help retirees and those about to retire to course-correct and to show them that there is another way to live the rest of their lives.
In it, I DARE people to discover their true purpose.
And if that's to write a book, then I whole-heartedly recommend that you do.
And I instil in you the belief that you absolutely can.
Pre-order my upcoming book Dare To Discover Your Purpose and get a FREE workshop, worth £100, with me!
Latest posts by George Jerjian
(see all)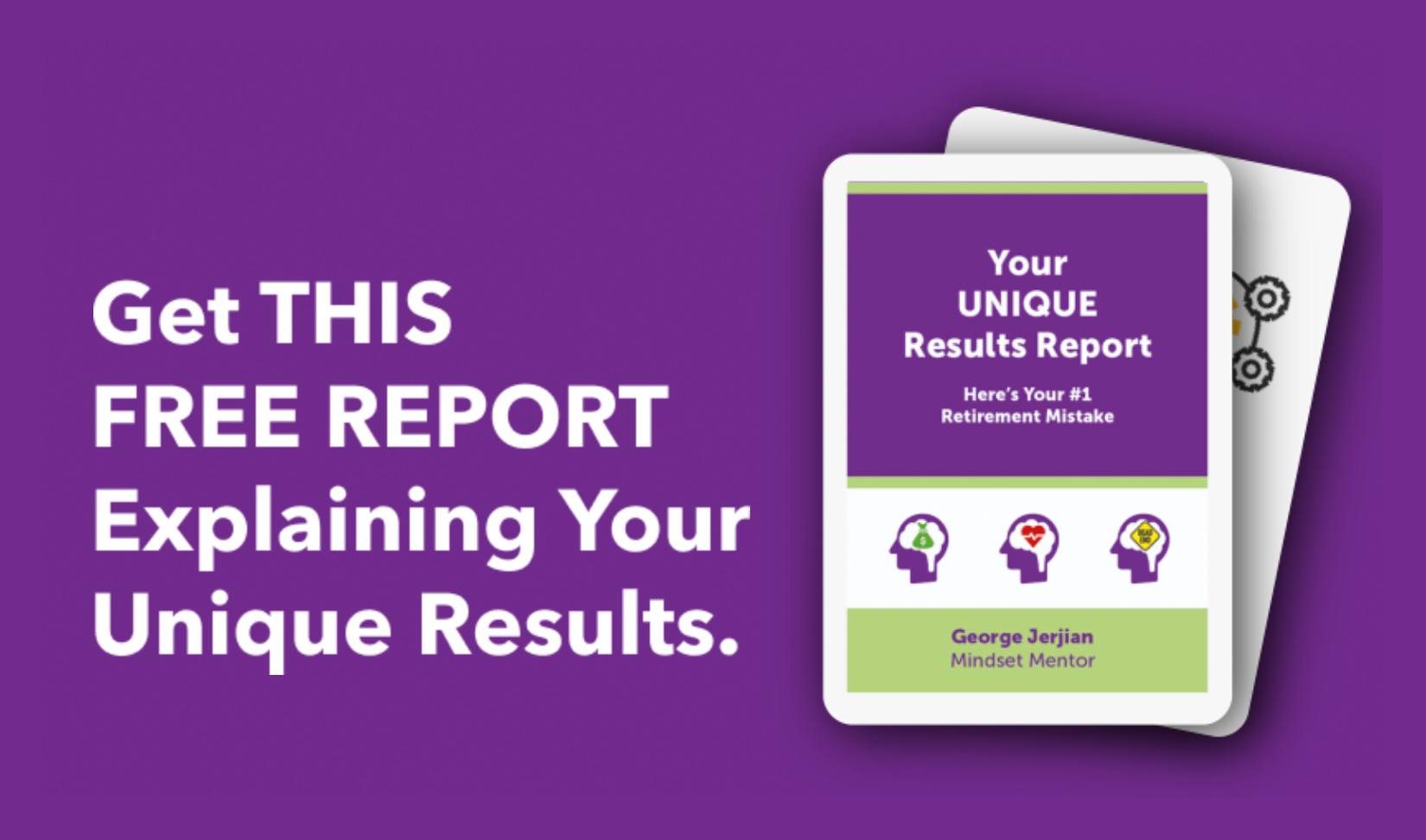 What Retirement Mistakes Could You Be Making?
Take my FREE 60-second quiz to find out what #1 retirement mistake you're making


My new online course Dare to Discover Your Purpose is an innovative new online program designed to help you change the way you feel about this important but often misunderstood life stage.

[searchandfilter id="49" show="results"]