What can you leave behind in 2021 that no longer serves you?
Sitting in my office the other day, my mind wandering aimlessly, I caught sight of something on my wall.  My certificates. Documents showcasing my hard work, determination, and years of toil.  Framed and gracing the walls with glory.
I decided there and then I was going to shred them. And so, I did.
One by one I took them out of their frames and shred them the old-fashioned way: by hand. I watched the gold leaf and beautiful lettering disappear before my eyes into my bin, and it felt great!
I can picture your face right now. Your expression is quite possibly the same as my daughter's when I told her – open mouthed?  Aghast? Bewildered? Well, like her, you probably think I've gone a little bit mad, but you couldn't be further from the truth.  And here's why…
Don't ever stand still
I'm a firm believer that if you stand still in life, you lose momentum, become stagnant, and static. Something I'm sure none of us want to be. For me, life is for living and every day is a gift.  When you've stared death in the face and come through it, it certainly shifts your mindset and helps you cherish every moment.
I also believe that you can't fill up your cup if it's already full – and that you need time and space to find new things and enjoy different experiences. It's like when you move house, you box up all the things you're emotionally attached to and put them in the loft or storage.  And there they stay – festering and stagnating until it's time to move on again.
The same is true for things you carry in your mind and your heart and just as we do a spring clean of our house once a year, we should also take time to cleanse our minds, unburden ourselves and shift our focus to the things that are working for us, rather than the things that aren't.
I am not a piece of paper
Back to the certificates.  For me, these pieces of paper were my ego, framed. My identity, hanging on a wall. They represented the persona I put out there to the world – author, academic, achiever.  I am more than that.  I am me.  And by getting rid of them, I now have the space to think more clearly and portray more of my personality to the people I engage with.
So, I ask you this; do you have the guts to do the same? You don't need to be quite as dramatic as me. Start small if you have to but trust me when I say you will find this spiritually uplifting – and you won't regret it.
Good luck!
If you'd like to know more about shifting your mindset then there's still time to sign up for my next online course, which starts this Wednesday 3 November. I can help you make 2022 the year you start living the life you always dreamed of.
Latest posts by George Jerjian
(see all)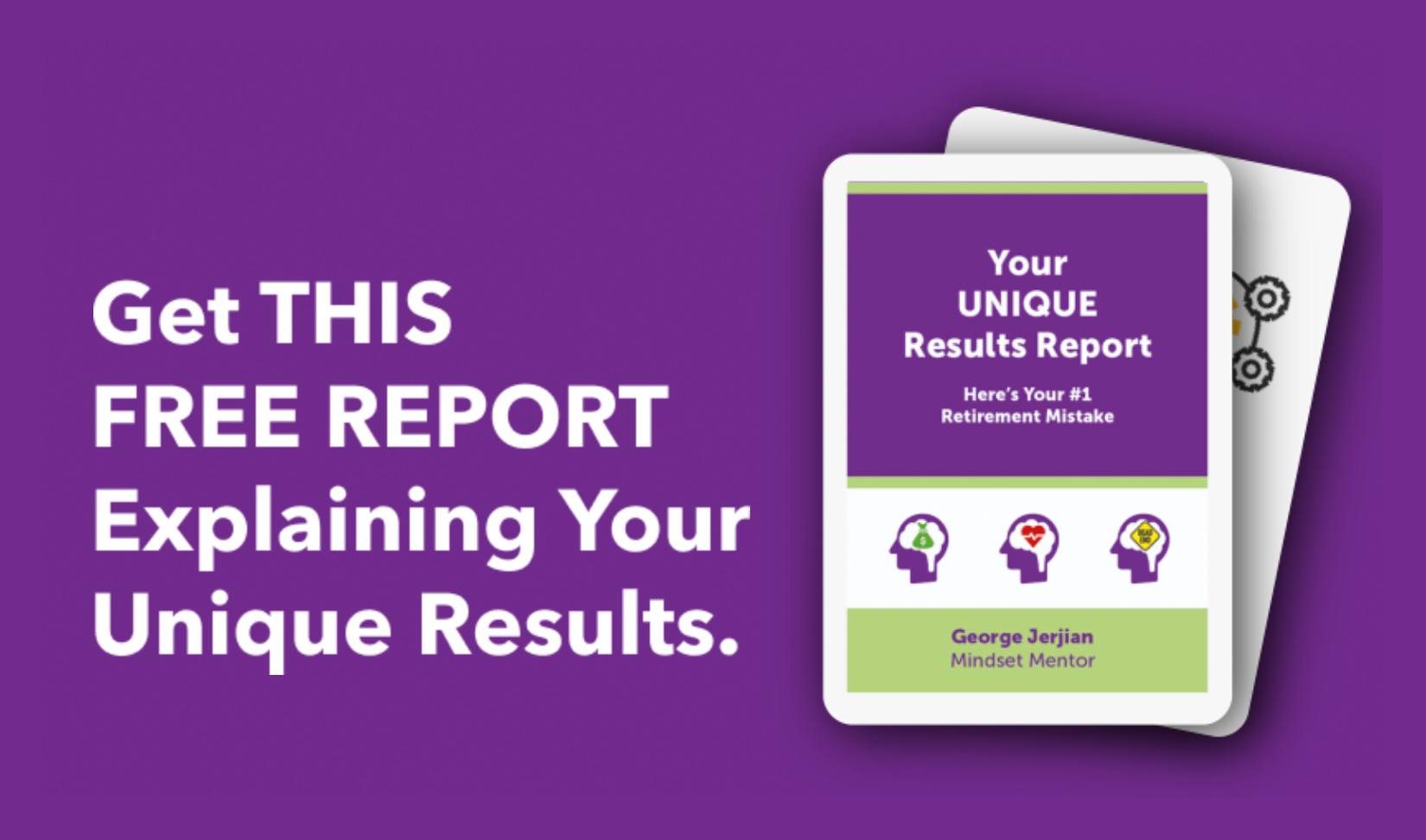 What Retirement Mistakes Could You Be Making?
Take my FREE 60-second quiz to find out what #1 retirement mistake you're making


My new online course Dare to Discover Your Purpose is an innovative new online program designed to help you change the way you feel about this important but often misunderstood life stage.

[searchandfilter id="49" show="results"]