One Day More… Be A Game-changer
Can you help spread the word?
The day has come.  Tomorrow my latest book, DARE to Discover Your Purpose hits the shelves and I couldn't be more excited.
Ever since I started my Retirement Rebellion blog back in September 2019, my mission has been to banish the idea that when we reach the age of 65, it's the end.  That's absolutely NOT the case.  It's just the beginning.
I've now helped hundreds of boomers live their lives to the full, with passion, purpose and prosperity, and with this book, I can help millions more.
My book will also help me get my message out there to the mainstream media and take me one step closer to changing society's age-old and outdated views about 'retirement.'
You're a valued member of my tribe and, as such, I'm asking for your help to spread the word. By buying my book, writing a review on Amazon, and sharing my social posts, you could help change lives and challenge long-held beliefs.
So please, be a game-changer, for me, and the millions of boomers out there.
Tomorrow's retirees will be eternally grateful.  As, of course, will I.
Here's how you can help:
1. Pre-order my book now (which will help to raise listings and awareness). In exchange I'm offering you FREE access to my LIVE 90-minute interactive workshop on 2 February 2022.  This offer only applies to pre-orders, so don't delay. Today is the last day.
2. Read my book and write a review on Amazon
3. Share social media posts about my book with everyone you know.
If you have any other ideas to help get my message out there, then please get in touch.
Latest posts by George Jerjian
(see all)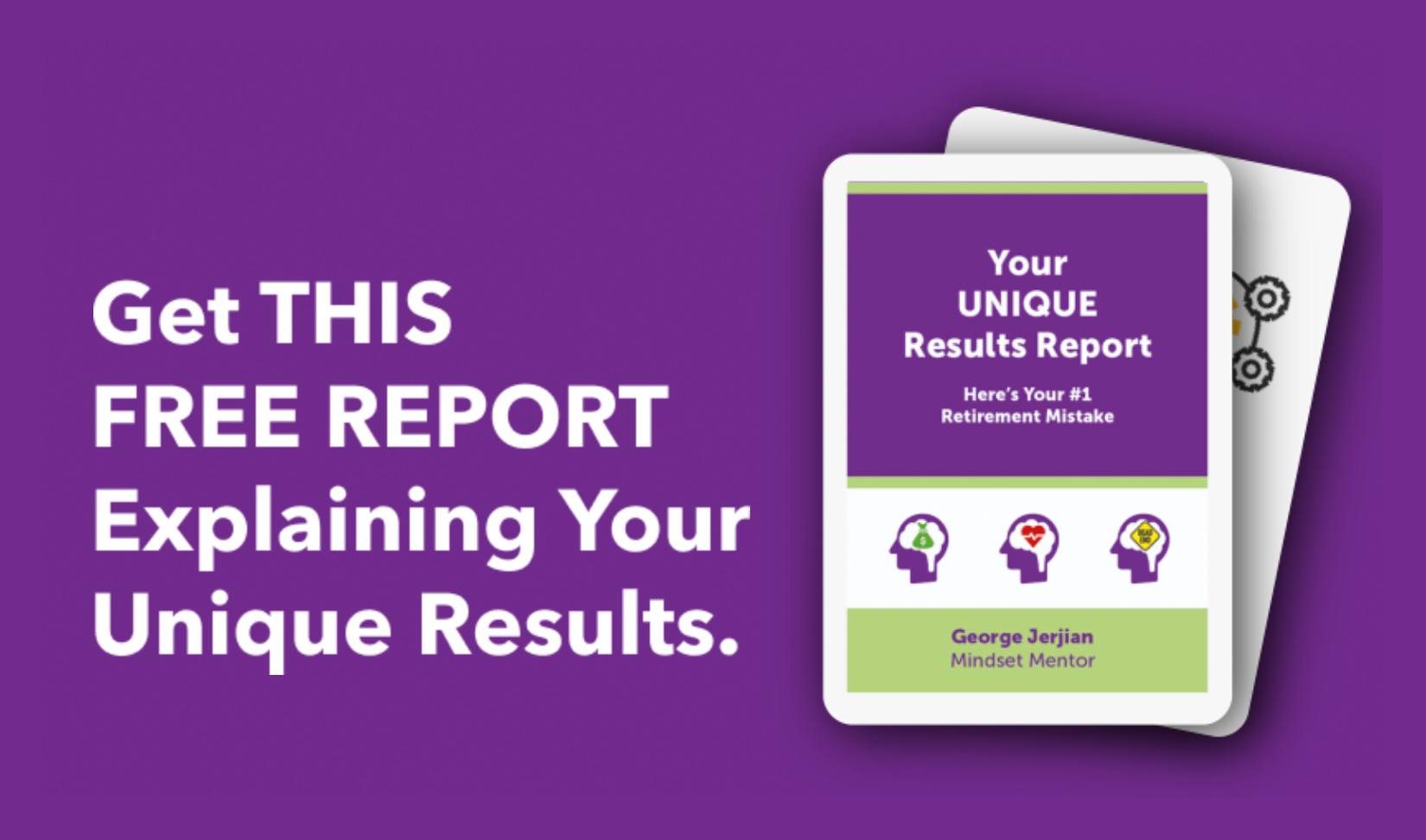 What Retirement Mistakes Could You Be Making?
Take my FREE 60-second quiz to find out what #1 retirement mistake you're making


My new online course Dare to Discover Your Purpose is an innovative new online program designed to help you change the way you feel about this important but often misunderstood life stage.

[searchandfilter id="49" show="results"]