June: an exciting month for Retirement Rebels!
It's an exciting summer for Retirement Rebels
The summer is finally here… and with it has arrived an exciting month for the Retirement Rebellion community. In fact, I have three things to tell you about which are going on in June, so get ready!
My last live webinar
The first is that this Wednesday is the last of my live webinars. Have you joined one yet? I've had so many interesting attendees from all over the world, and I don't want  you to miss out, so if you haven't come along to one, please do so on Wednesday 2 June. 
Bootcamp for Boomers
The second piece of news is about my Bootcamp for Boomers on June 16 to 18, 2021 from 9am to 5pm ET, 2pm to 10pm BST (UK). I'm really proud of my 'Bootcamp for Boomers' as it manages to condense work that would normally take 8 weeks into just three days: you'll complete an 8-exercise workbook and walk away with a completed "blueprint" for the next chapter in your life.
On Tuesday 8 June, at 6:00 PM GMT, a week before the start of the Bootcamp, we'll hold a Kick-Off Call to get on the same page and to start off the first exercise that will need some time for you to prepare ahead of the Bootcamp. Don't miss out on your place: register now right here
A new retirement quiz!
And finally, at the end of the month, I have another treat for you. So many of you have enjoyed my quiz, What Retirement Mistakes Could You Be Making?, that I was inspired to create a new one. I won't give away any more, but stay tuned and look out for my new quiz later in the month that I know you will find very revealing. You won't be able to resist finding out your results…
Looking forward to an exciting summer with my Retirement Rebellion community! 
Latest posts by George Jerjian (

see all

)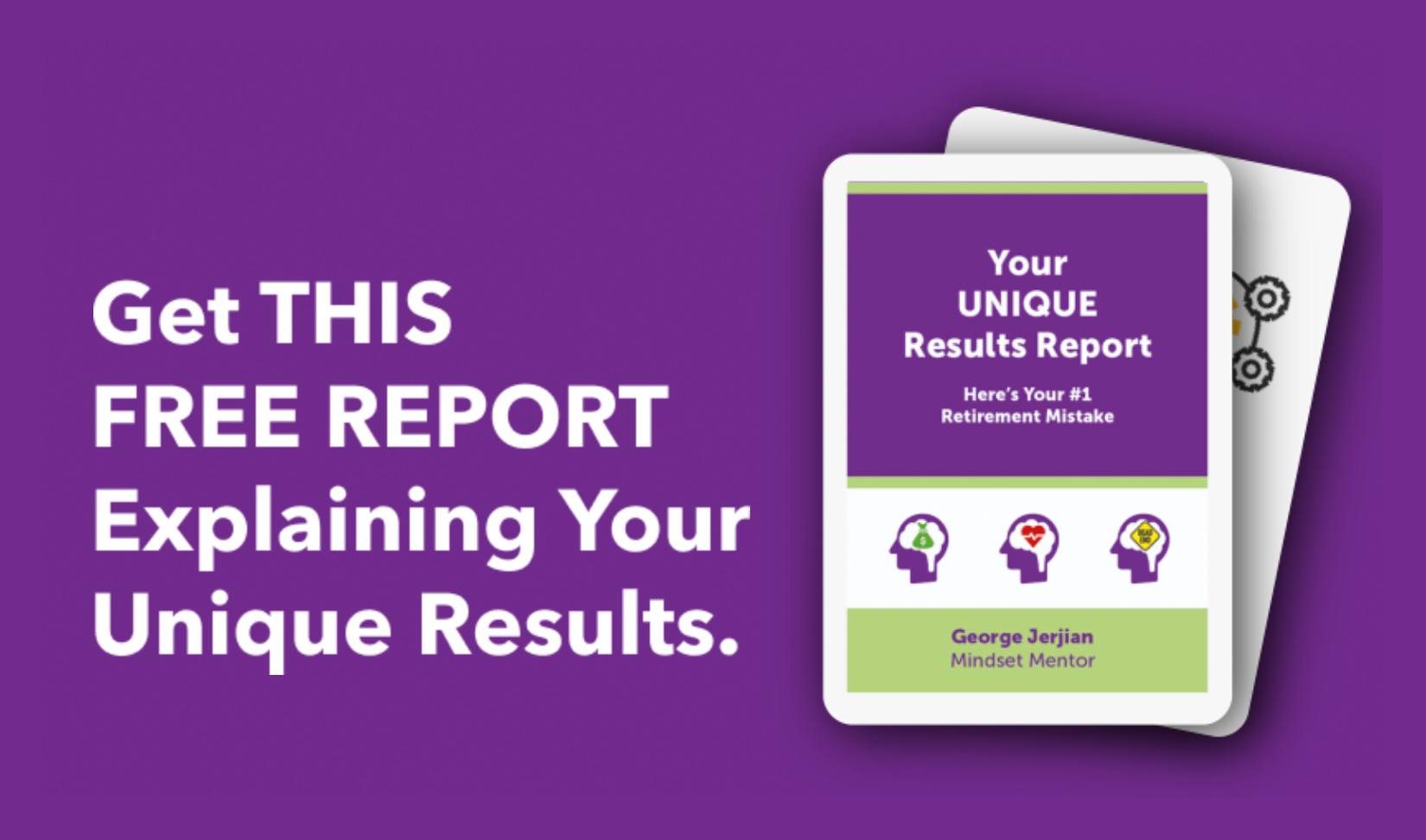 What Retirement Mistakes Could You Be Making?
Take my FREE 60-second quiz to find out what #1 retirement mistake you're making


My new online course
Dare to Discover Your Purpose is an innovative new online program designed to help you change the way you feel about this important but often misunderstood life stage.

[searchandfilter id="49" show="results"]